About Raccoon Removal From Attic & Trapping Services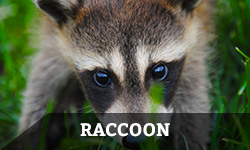 Raccoons in the attic is a frequent call we receive from homeowners and commercial clientele in Columbus OH. Buckeye Wildlife Solutions can solve all problems associated with raccoon infestation. Our services include raccoon removal, raccoon damage repair, and raccoon feces cleanup. Call our BWS team for a free over the phone quote on raccoon trapping & extermination services in Columbus OH & surrounding areas.
---
Call:
419-982-5502
OR
844-544-9453
Open Monday-Friday 

8:00AM-7:00PM
CITIES WE SERVICE For raccoon removal- COLUMBUS, DUBLIN, POWELL, HILLIARD, LEWIS CENTER, UPPER ARLINGTON, DELAWARE, WORTHINGTON, WESTERVILLE, BEXLEY, PICKERINGTON, PATASKALA, GALENA, SUNBURY, NEW ALBANY, BLACKLICK, CLINTONVILLE, GRANVILLE, CANAL WINCHESTER, GROVE CITY, GALLOWAY, OBETZ, JOHNSTOWN, WHITEHALL, DOWNTOWN COLUMBUS, & GRANdVIEW.
COUNTIES WE SERVICE IN OHIO- FRANKLIN, LICKING, DELAWARE, MORROW, & RICHLAND
---
Effective Raccoon Removal – The BWS Advantage
Despite being cute and behaviorally amusing, it is no joke having raccoons in your attic. We at BWS understand the urgency of raccoon removal, because frankly we have witnessed too many instances of severe damage raccoons have left behind, and trust us – it isn't pretty. In order to resolve raccoon infestation we combine our experience and intellect to apply the most appropriate control methods. The BWS team and owner can recommend the necessary steps to get rid of your raccoons once and for all. Our field technicians are highly trained and educated on raccoon behavior & abatement methods. Call BWS and together we will make your home healthy again!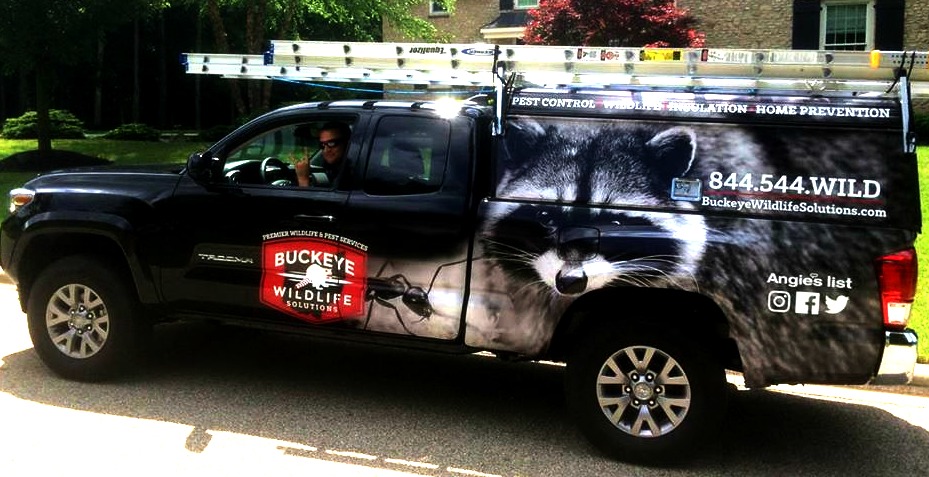 ---
Signs Of Raccoon Problems
Loud Sounds At Night                                          

Vocal Emissions – Chattering

Paw Prints On Corners Of Home

Holes In Vents Or Roof

Foul Feces & Urine Odors
---
Raccoon Damage & Repair Columbus OH
Buckeye Wildlife Solutions manages raccoon problems with haste due to severe damages these animals can inflict to a home. Raccoons will rip apart soffits, attic vents, and roofing material to open a point of entry into the attic. Once raccoons have inhabited the attic space they will essentially make it their home. Exterior damage caused by raccoons can vary, however we find more typical damage in attics. There is almost always fecal matter present, along with torn ducts, & burrowed insulation. More serious damage can also occur, such as electrical wires being ripped apart by raccoons. This causes concern of fire hazards due to sparks flying, caused by power surges. Know the risks before raccoon disaster hits – thats our modo. If raccoons caused it, BWS can solve it, guaranteed!   
 
---
Raccoon Trapping & Removal
Our company utilizes live cage traps to capture raccoons in a humane manner. We have an ethical code of conduct when it comes to treatment of wild raccoons and other animals we capture. Although Ohio Law requires us to euthanize certain species, no animal in our possession will ever live a moment of suffering. We respect these animals for what they are, nothing less. When expensive property is being destroyed by the critters, that's where we draw the line. Our business depends on us having the will to do what is necessary. During the first stages of raccoon removal, we place traps closest to the most active route of travel used by our target raccoons. Sometimes this means our traps go on the roof, other times on the ground, it just depends case by case. Once a raccoon is captured we return to remove the animal in a timely manner. After all raccoons are trapped we move on to repairs & cleanup. We advise that homeowners should NOT attempt trapping raccoons on their own. These wild animals carry disease, parasites, and not to mention raccoons are dangerous when provoked by people. Raccoon removal should be dealt with by a trained wildlife professional only.
---
Raccoon Feces Cleanup / Attic Reconditioning
Urine and feces odors coming from the attic or walls can often be noticed when raccoons have been infesting your attic for 1 week or more. Raccoons instinctively create "bathroom areas" in the attic, leaving yellow and brown stains on drywall ceilings. Raccoon feces not only smells bad, but also carries disease and parasites, which can be a serious health concern. A host parasite known as Baylisascaris Procyonis (Raccoon Round Worm) is found in an alarmingly high number of raccoons in Ohio. Needless to say, it's best to have the hazardous waste removed to avoid any risk.
We at BWS possess the proper equipment to remove, sanitize, & replace your attic insulation up to state codes. Removing raccoon scent during the attic reconditioning process is important, because raccoons are attracted to each others scent. Removing raccoon scent is accomplished by sanitizing the attic with a special disinfectant. Many insulation companies neglect to perform this kind of sanitation correctly or at all, leaving higher possibility for wildlife pests to infest your brand new attic all over again. Call BWS to get the job done right!

---
Insurance Coverage For Cleanup – Know Your Rights!
Although your insurance company probably doesn't appreciate us sharing this information with you, there are ways to make them pay up and get a claim filed to get the job done RIGHT!
Keep in mind that just like car insurance companies, they have "preferred cleanup companies" or in the auto industry "preferred shops." The only reason "preferred vendors" exist in the insurance world is cost, and little with quality. The good news is that you have complete authority over who goes into your attic. If you want the best quality job done, you can fight back for the company you want in the end, instead of their "preferred vendors."
Last but not least, when you call up your insurance company to make a claim, do not mention anything about feces / waste / droppings. When you tell them whats going on simply mention there were pests in the attic that have damaged the R-value of your insulation, which is true!