About Our Bowling Green, Ohio Wildlife Removal Service
It didn't take long for Bowling Green residents turn to Buckeye Wildlife Solutions for all their animal removal needs. Our family-owned business experienced enough success in the Columbus area to be able to dedicate a whole new branch to the Northwest Ohio communities that many of us grew up in. Year after year, Buckeye Wildlife Solutions employees demonstrate mastery in the field and show an acute sense of how to make our customers feel safe and in control of their homes. Our goal is to provide Bowling Green residents with the most effective removal service and best customer relations possible. Our reputation in the Columbus area speaks to our ability to do that. We offer a range of services including wildlife removal, damage repair, attic restoration, and pest control. With over 20 years of experience in the field, we make it easy for you to feel in control of your situation. Our team are all trained and licensed to handle any job you may have for us.
Your safety is our number one concern at all times. We do our best to keep you not just safe, but fully informed about your situation at all times. We like our customers to be keen to what's happening on their properties so that they feel in control. We even keep a dedicated animal glossary on this website so that you can research the animals you might encounter here in Northwest Ohio. We also curate topical blog posts about animal-related issues in Northwest Ohio we believe to be noteworthy. Buckeye Wildlife Solutions promises to provide outstanding, humane pest control and wildlife removal service at all times. Call us today at (844) 603-7284 for top-notch animal removal service in Bowling Green, Ohio and surrounding Northwest Ohio areas!
Wildlife: (844) 603-7284 | buckeyewildlifenw@gmail.com
---
Service Area By County – TO BE ADDED AT A LATER DATE
Wildlife Removal & Pest Control Services In Bowling Green, OH & Surrounding Areas
WILDLIFE REMOVAL SERVICES
Bowling Green is home to many pest animal species that can invade and damage your property. In the right situation, it is possible for any animal to pose a threat to you and your property. It is imperative that you have unwanted animals removed as quickly as possible so that your problems do not worsen. Buckeye Wildlife Solutions is Bowling Green's #1 rated wildlife removal business. We provide outstanding, humane animal removal service which preserves both your property and your peace of mind. We handle animal damage repair, attic restoration, & animal trapping. Wild animals we handle include raccoons, skunks, bats, squirrels, moles, rodents, birds, & groundhogs.
Buckeye Wildlife Solutions also proudly advocates biological conservation. We make an active effort to promote awareness and rectify this issue by only using humane, eco-friendly environmental policies.
---
ATTIC RESTORATION & INSULATION SERVICES
Many animals are known to hide in residents' attics. If they are able to do this, they are prone to cause property damage. Animal-related damage can require cleanup, repair, or in some cases, full attic restoration. Buckeye Wildlife Solutions handles all aspects of attic restoration jobs. This includes cleanup, repair, sanitization, and more. Our employees handle all cleanup necessities such as waste & debris removal, sanitization, and insulation replacement.
---
HOME EXCLUSION & PREVENTION
Buckeye Wildlife Solutions performs all industry-standard forms of exclusion and prevention services. We always cater our services to fit the needs of your specific situation. Exclusion and prevention are the most common first steps to any wildlife removal job. This maintains the safety and usability of your property while handling any extraneous issues. Buckeye Wildlife Solutions keeps animals away from your property using the latest methods and technologies. Our most common services include chimney capping, deck & shed exclusion, gap sealing, and vent covering.
---
TREE TRIMMING, BRUSH & IVY REMOVAL
Tree trimming helps keep your property free of animals throughout the warmer months. Overgrown tree limbs allow animals to climb their way onto your roof and inside your home. Trimming overextended limbs helps prevent animal activity in your home.
Brush and ivy can keep your property looking wonderful, but can also let animals like raccoons, rodents, insects, and other pests get access to your home. If your trees are overgrown, call Buckeye Wildlife Solutions today for expert trimming and removal service!
---
GUTTER CLEANING
Clogged gutters are a very normal problem for homeowners. Leaves or other debris can jam and stop the usual water flow through your gutters. This can lead to unwanted debris buildup and improper water distribution.
Clogging can lead to rotted fascia and soffits – leaving pathways for pests to climb up into your attic. Gutter guards are a fantastic option for maintaining healthy water flow. We handle all aspects of installation as well!

Professional Certifications
Angies List – Super Service Award
NWCOA Members
NWCP Bat Standards Compliant
Ohio State Trappers Association (OSTA)
Licensed, Bonded and Insured
CITIES WE SERVICE FOR WILDLIFE REMOVAL & PEST CONTROL
TO BE ADDED AT A LATER DATE

TO BE ENTERED AT A LATER DATE

If You Notice ANY Of These Signs, Then Call BWS Now!
NOISES COMING FROM ATTIC | DAMAGE TO EXTERIOR OF HOME | LAWN DAMAGE / TUNNELING | YELLOW STAINS ON CEILING | SAWDUST IN LIVING QUARTERS | FOUL ODORS IN HOME | DROPPINGS IN HOME OR ATTIC
---
PEST CONTROL SERVICES
Our pest extermination team specializes in viable insect and pest management solutions. We provide sustainable results to homeowners and their communities. We offer solutions which incorporate all of the latest, most environmentally friendly methods and techniques. Our insect and pest control services include ants, fleas, spiders, hornets, wasps, yellow jackets, & carpenter bees.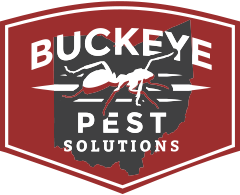 IF YOU'RE HAVING PEST ISSUES CLICK HERE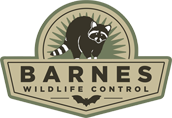 BWS Affiliate – Barnes Wildlife Control