About Our Toledo, Ohio Wildlife Removal Service
Buckeye Wildlife Solutions' main goal is to provide each of our Toledo clients with effective and lasting wildlife removal service. Our company has broken new ground with its new Northwest Ohio branch, servicing residents of Toledo and neighboring areas. Our team has years of experience in wildlife removal practice from our time in the Central Ohio branch. The experts at Buckeye Wildlife Solutions are all licensed and certified to perform all industry-standard tasks. This includes wildlife removal, damage repair, attic restoration, and pest control.
With a combined 20 years of education and in-field experience, Buckeye Wildlife Solutions hopes to not only meet but exceed your expectations. Your safety is our number one priority. Give our new Toledo, OH pest removal branch a call at (844) 603-7284.
We want you to be as secure as possible about whatever animal issue you may encounter. We keep a dedicated glossary right here on our site which depicts almost every animal you may run into in Northwest Ohio.  We also curate regular, topical blog posts so that you can stay in the loop about current pest-related issues. Effective, humane pest and wildlife removal is our mission at Buckeye Wildlife Solutions. Our service to Toledo and the communities of Northwest Ohio reflects our love of people and animals alike. Call now at (844) 603-7284 for outstanding animal removal service in Toledo, Ohio and surrounding Northwest Ohio areas!
Wildlife: (844) 603-7284 | buckeyewildlifenw@gmail.com
---
Service Area By County – TO BE ADDED AT A LATER DATE
Wildlife Removal & Pest Control Services In Toledo, OH & Surrounding Areas
WILDLIFE REMOVAL SERVICES
Wildlife removal is a service you are likely to need at some point throughout the calendar year. Toledo, Ohio is home to many annoying animal species which can threaten your health and cause serious damage to your property. Buckeye Wildlife Solutions strives to provide unparalleled, professional wildlife removal service in Toledo, Ohio and the surrounding areas. Our services include animal damage repair, attic restoration, & animal trapping. Wild animals we handle include raccoons, skunks, bats, squirrels, moles, rodents, birds, & groundhogs.
Buckeye Wildlife Solutions also proudly advocates biological conservation. We make an active effort to promote awareness and rectify this issue by only using humane, eco-friendly environmental policies.
---
ATTIC RESTORATION & INSULATION SERVICES
If animals are allowed into your attic, there is a high probability they will cause property damage. They may leave you in need of cleanup, repair, or in some cases, restoration. Buckeye Wildlife Solutions handles every aspect of attic restoration. This includes cleanup, repair, sanitization, and more. Our experts handle all cleanup necessities such as waste & debris removal, sanitization, and insulation replacement.
---
HOME EXCLUSION & PREVENTION
Keeping pests out of your home is just as important as removing them in the first place! Buckeye Wildlife Solutions offers myriad exclusion and prevention services for the safety of you and your property. Buckeye Wildlife Solutions works tirelessly to keep critters out of your home and yard. Our most common services include chimney capping, deck & shed exclusion, gap sealing, and vent covering.
---
TREE TRIMMING, BRUSH & IVY REMOVAL
Tree trimming is an essential service for keeping your property free of critters throughout the warmer months. Overgrown tree limbs allow for animals to climb their way onto your roof and, ultimately, inside your home. Trimming all overextended limbs is necessary to the point that it prevents animal activity in the vicinity of your home.
Brush and ivy help keep your property looking great. When used correctly, they can add to the overall ambiance of your property. However, brush and ivy are oftentimes unwanted and act as pest plants. Furthermore, they can allow animals such as raccoons, rodents, insects, and other pests to gain access to the outside (and possibly the inside) of your home. 
---
GUTTER CLEANING
Clogged gutters are another common problem for homeowners. You may find that leaves or other debris can jam and stop the flow of water through your gutters. This leads to unwanted debris buildup and improper water distribution.
Clogging can lead to rotted fascia and soffits – leaving pathways for pests to climb up into your attic. Gutter guards are an excellent option for maintaining healthy flow (and we'll install them!).

Professional Certifications
Angies List – Super Service Award
NWCOA Members
NWCP Bat Standards Compliant
Ohio State Trappers Association (OSTA)
Licensed, Bonded and Insured
CITIES WE SERVICE FOR WILDLIFE REMOVAL & PEST CONTROL
TO BE ADDED AT A LATER DATE

TO BE ENTERED AT A LATER DATE

If You Notice ANY Of These Signs, Then Call BWS Now!
NOISES COMING FROM ATTIC | DAMAGE TO EXTERIOR OF HOME | LAWN DAMAGE / TUNNELING | YELLOW STAINS ON CEILING | SAWDUST IN LIVING QUARTERS | FOUL ODORS IN HOME | DROPPINGS IN HOME OR ATTIC
---
PEST CONTROL SERVICES
Our pest extermination team specializes in viable insect and pest management solutions. We provide sustainable results to homeowners and their communities. We offer solutions which incorporate all of the latest, most environmentally friendly methods and techniques. Our insect and pest control services include ants, fleas, spiders, hornets, wasps, yellow jackets, & carpenter bees.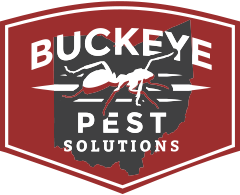 IF YOU'RE HAVING PEST ISSUES CLICK HERE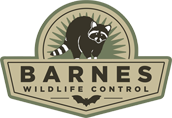 BWS Affiliate – Barnes Wildlife Control